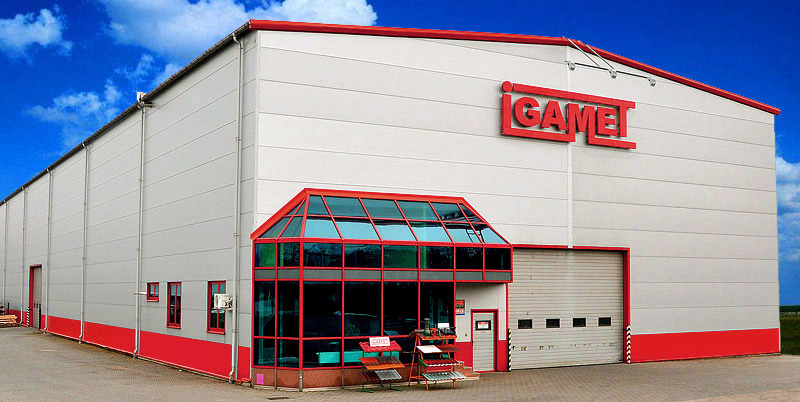 LOCATION
The company's headquarters and production plant are located in Nowe Iganie, Siedlecka Street 36 near the city of Siedlce.
The location of the company by the national road No. 2 along the section Warsaw – Siedlce makes it easier to reach us and enables an easy transport.
COMPANY'S ACTIVITY
The company was founded in 1946.
Igamet operates in the agricultural sector from the beginning. Our company started with simple agricultural machinery.
Over the years, we have extended our product portfolio for farmers and now our company offers a number of agricultural machinery, which are produced using the latest technology.
In 1998 the company has extended its offer by production of the cover sheets and flashing offer. Modern production lines allow us to provide our clients the highest quality of our products manufactured from the top-quality materials.
We pursue the fair human resources policies.
We sponsor and support sports clubs and local events.
For Client
WE CARE FOR THE QUALITY OF GOODS
Our company cares for the quality of our goods – thus we have no complaints.
WE PROVIDE TECHNICAL ASSISTANCE
We strive to meet our customer's needs. Our customers can always count on professional technical assistance, the availability of spare parts and guarantee and post-guarantee service.
WE TEST THE MACHINES
Before putting them on the market, all of our machines are thoroughly checked what ensures the eliminations of defects.
WE HAVE OUR OWN TRANSPORT
and this allows us to deliver products throughout Poland.
OUR OFFER IS AVAILABLE AT THE POINT OF SALE
throughout Poland.